Location
Our airport is called "Brechin/Ronan Aircraft" the TC identifier is CDU7
Our 150 acre private airport is located approx. 50 miles north of Toronto, Ontario (approx. 100 miles north of Buffalo, New York)
Near the NE corner of Lake Simcoe, 3 miles NW of the town of Brechin.
The co-ordinates are: N 44 34.285 W 79 13.435.
2785 Concession 7, 2 kms west of Highway 12, on South side - large gray barn and gray house
3 Miles NW of Brechin, directly North of Lagoon City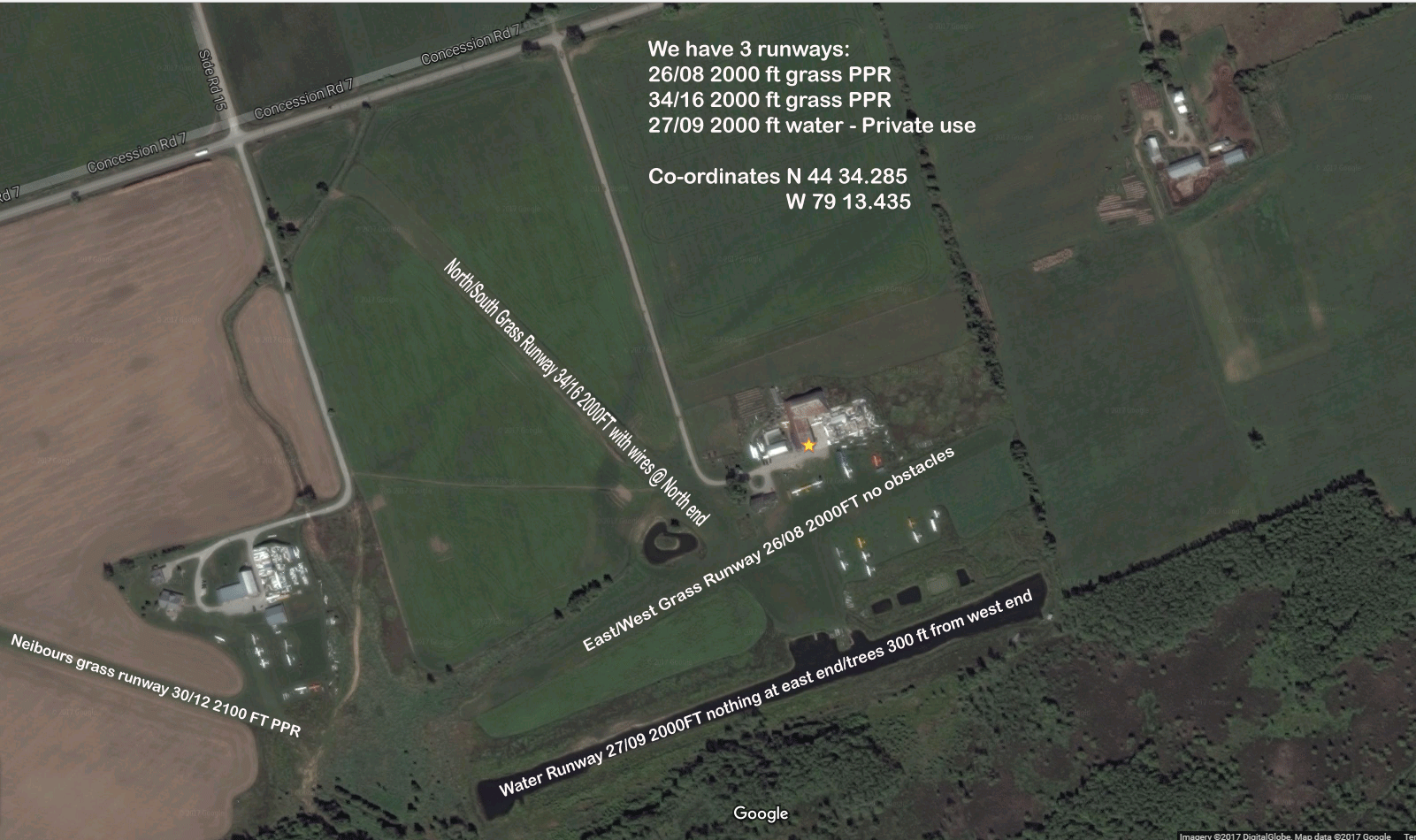 We have two grass strips and a water runway:
2000 ft grass strip 26/08
2100 ft grass strip 34/16
2000 ft X 75 ft water runway 27/09 for floatplanes.
Our grass runways are "Prior Permission Required"
Please call ahead for runway conditions (we mainly fly on skis in the winter so we usually don't keep the runway cleared).
Our water runway is strictly for private use
DO NOT LAND IN OUR WATER RUNWAY!